High manganese steel (Hadfield) is used in high impact application due to ability to work harden from impact loading. The Microstructure is Metastable Austenite cause influence of Magananese element and Heat treatment. when it absorbs high impact load from service condition, Austenitic structure will transform to matensitic structure which can be harden to approximately 500 HB on surface.
Because of its unique service properties, high manganese steel (Hadfield) is used in many applications. These appications include Cone crusher , Gyratory crusher , Jaw crusher , Hammer mill , Striking blade , Blow bar , Shredders and others
The majority of high maganese steel parts are produced by casting process. The finishing process such as mechining process and grinding process is hard to operate due to work hardening properties of high maganese steel. Cutting is able to be done by oxyacetylene welding.

High manganese steel : typically contain 1.2 to 1.4 %C and from 12 to 14 %Mn. Chromium , Molybdenum , Vanadium and Titanium can be added into chemical composition to improve hardness. Accoarding to ASTM A128, high manganese steel grades is classified into 10 levels. (shown in Figure1.)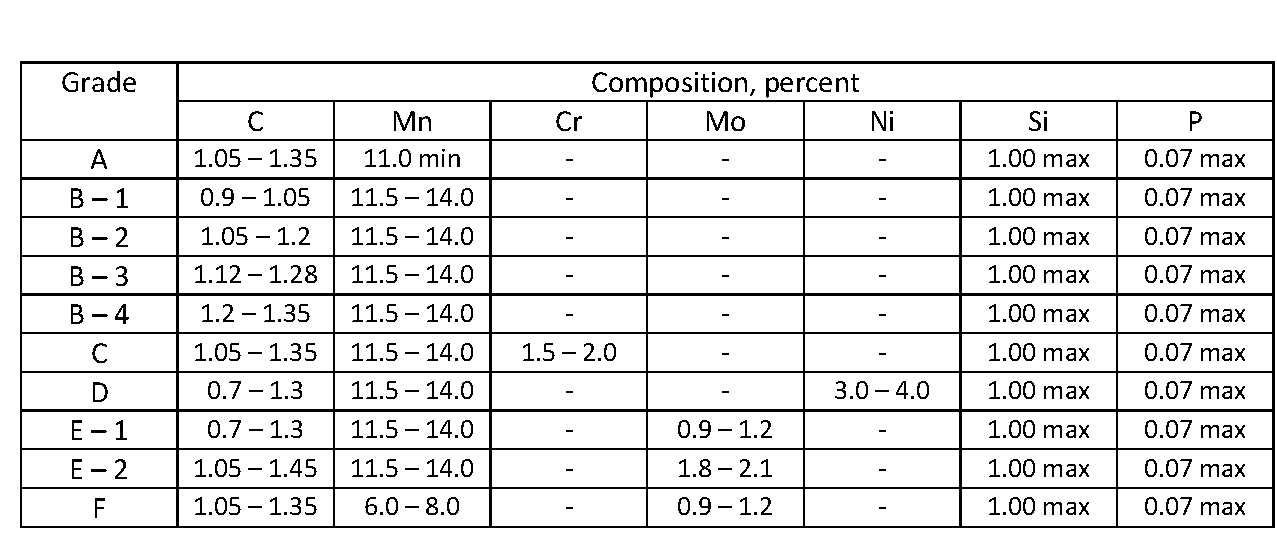 Figure 1. ASTM A128 (high manganese steel grades)
Accoarding to Japanese Industrial Standards (JIS), high manganese steel is also cassified into 5 grades. (Shown in Figure2.)

Figure 2. Japanese Industrial Standards [High Manganese Steel Grades]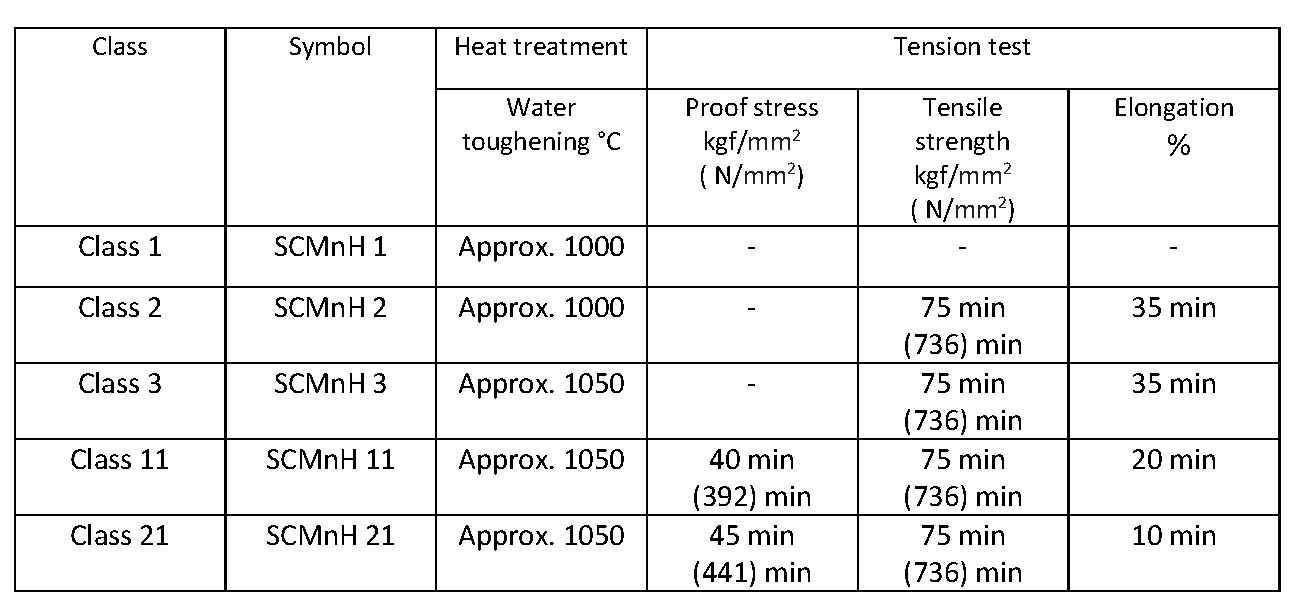 Figure 3. Japanese Industrial Standards [High Manganese Steel Grades (Mechanical Properties)]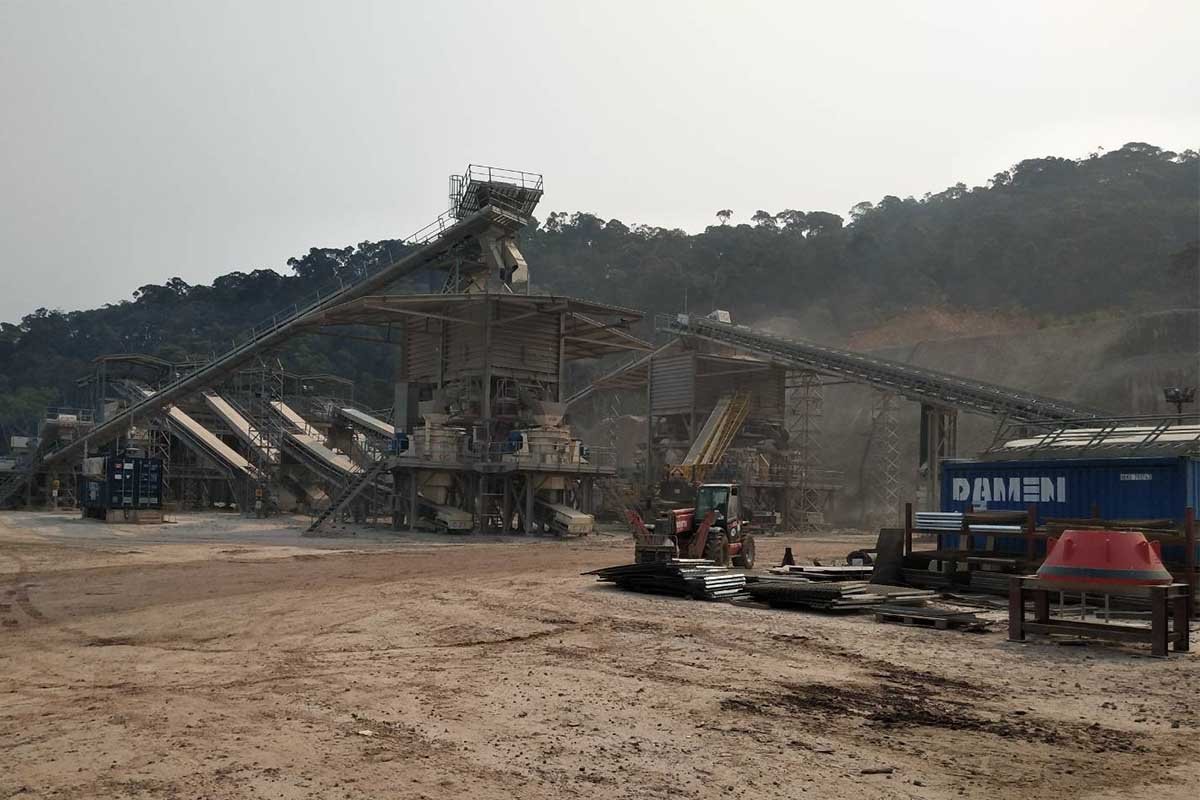 Heat Treatment For High Manganese Steel
In as-cast condition, the microstructure of high manganese steel contain Austenitic structure with embrittling intergranular carbides. These structure is poor at impact strength due to intergranular carbides. In order to remove intergranular carbides, casting must be heated to 1000 - 1100 °C followed by rapid water quenching. Metastable Austenite without carbide is desired microstructure after heat treatment.
Metastable Austenite play essential role during service condition when it absorbs impact loading, Metastable Austenite will transform to martensite which is better at hardness and abrasive resistance.

Root Causes Of Poor Service Life From Heat Treatment Process
1. Insufficient solution annealing temperature and holding time
2. Excessive pieces of castings in oven during heat treatment
3.Too fast rising temperature during solution annealing



REFERENCE :
- วิศวกรรมการอบชุบเหล็ก (IRON & STEEL HEAT-TREATMENT ENGINEER) รศ.มนัส สถิรจินดา
- JIS HANDBOOK 1995 : Ferrous Materials & Metallurgy I