Cone crusher for heavy industry
SAHAVIT FOUNDRY manufactures parts as customer request. Our technical team can service on-site to collect necessary information and real operation conditions. Our parts can be customized following the customer needs.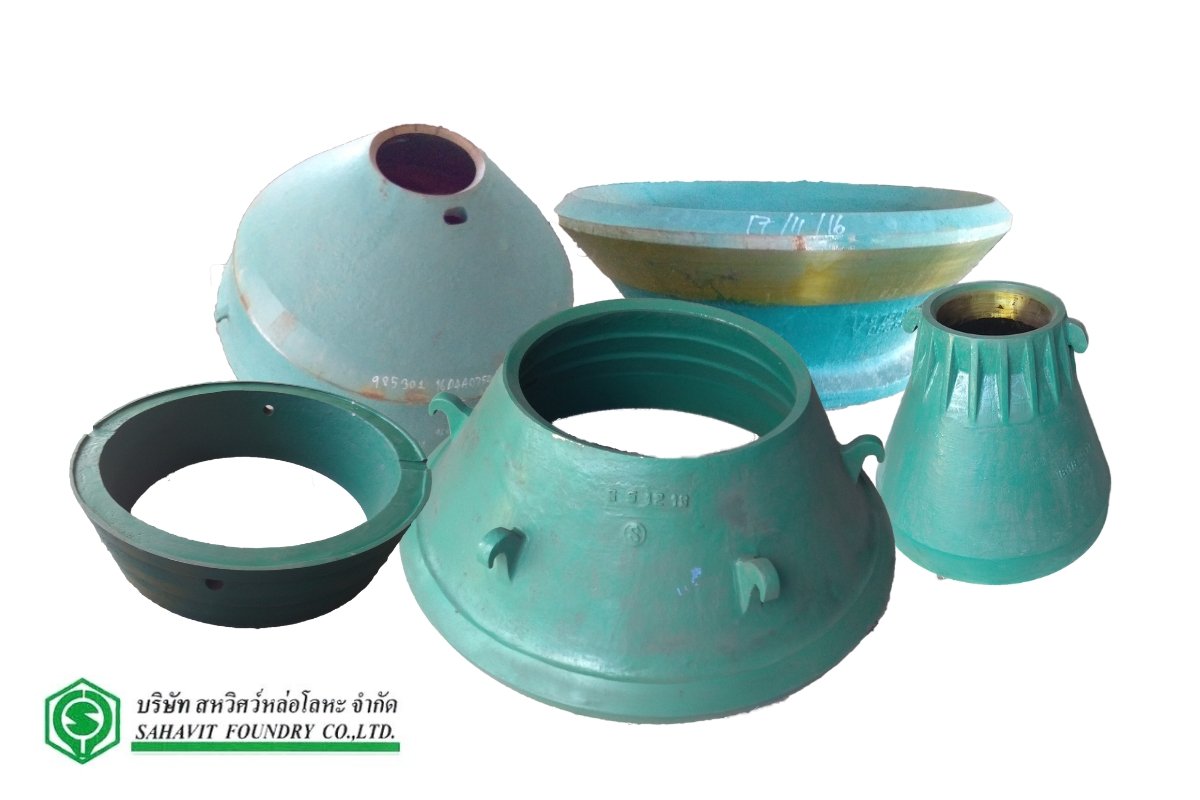 High manganese steel
we offer a wide range of chemical composition due to the individual different condition of each factory. our manganese contents 12 to 25 percentage depends on real operation conditions.
- We carefully control the pouring temperature to minimize coarse grain structure that will improve wear life of the crushers.
- Heat treatment is another significant process. Before service, our high manganese steel castings are solution treated to dissolve any pearlite and grain boundary carbides then vertical quenching into water.